Written by Zev on May 1, 2009 – 12:31 am -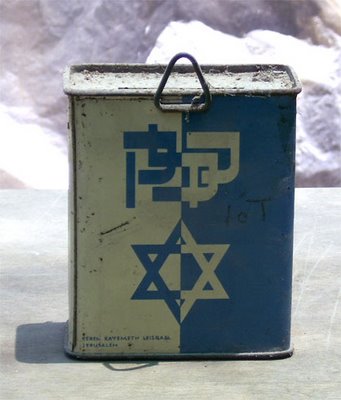 A long running tradition celebrated in Judaism is the practice of Tzedakah. A literal translation of the word Tzedakah to English is "righteousness" yet for most Jewish people it is equivalent to "charity".
Jewish people often give Tzedakah as a way to thank God, for example, after a loved has recovered from illness, survived an accident or simply to celebrate a happy occasion such as a birth in the family or a marriage. This act of giving is one of the greatest "mitzvahs" that can be performed in the Jewish faith.
Tags:
charity
,
tzedakah
Posted in
General
,
Judaica
|
No Comments »
Written by Zev on March 16, 2009 – 2:44 am -
Havdalah is a Jewish ceremony that is performed to mark the end of Shabbat, and many other festivals that are part of the Jewish calendar. It is best described as marking the transition from the 'holy' back to the ordinary.
Whilst being a short and simple ceremony, is one that has great significance in the Jewish religion. Havdalah when literally translated from Hebrew to English means "to differentiate".
Tags:
ceremony
,
havdalah
,
shabbat
Posted in
General
|
No Comments »
Written by Zev on December 20, 2008 – 10:48 am -
Hanukkah – the festival of lights is here! Light the menorah, play with the dreidel and feast on latkes and sufganiyots.
Gold Menorah wishes all Jewish readers a most joyous and happy Hanukkah!
Posted in
Festivals
,
General
|
No Comments »